The MediClinic dental clinic is one of the leading and advanced in Israel. The clinic was founded by Dr. M Levin, a graduate of the Hebrew University Medical Center Ein Kerem. Dr. Levin is a world renowned expert in the area of dental phobia and is involved in laser dentistry development in Israel and around the world. The MediClinic team, which is comprised of Israeli universities' doctors and specialists and is under the direction of Dr. M Levin, offers solutions for all oral and dental problems, usually in the course of a single day: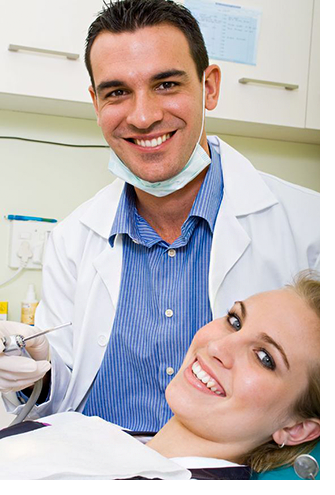 General and aesthetic dentistry
Endodontics (root canal treatment)
Implant surgery
Periodontics (gum treatment)
Oral restoration and rehabilitation (implants)
Orthodontics (teeth alignment)


MediClinic is one of the most equipped and advanced clinics in Israel as well as in the world. The innovative modern treatment methods, some developed in-house and some adopted from leading centers in Israel and abroad, enable us to offer anxiety-free dentistry, and in most cases complete the entire treatment in a single day.

The unique combination of laser technology, innovative materials and equipment, advanced anesthesia techniques, and a skilled team of doctors and specialists, enable our many patients to enjoy dentistry services without pain, swelling, injections, drill noises, and odors that are characteristic of dental clinics.